When creating this blog, we wanted to include a " Coup de coeur " section to be able to share our encounters , and introduce you to individuals who touch us. For this first article in the series, we are going to discover a great company: Le Skáli de Khatone . Located very close to Wooper, this Swiss workshop manufactures natural cosmetics that smell local and handmade . We present to you Marion and Olivier, who are inspired daily by Scandinavian mythology in order to offer you unique and original products .

Products inspired by Scandinavian mythology and nature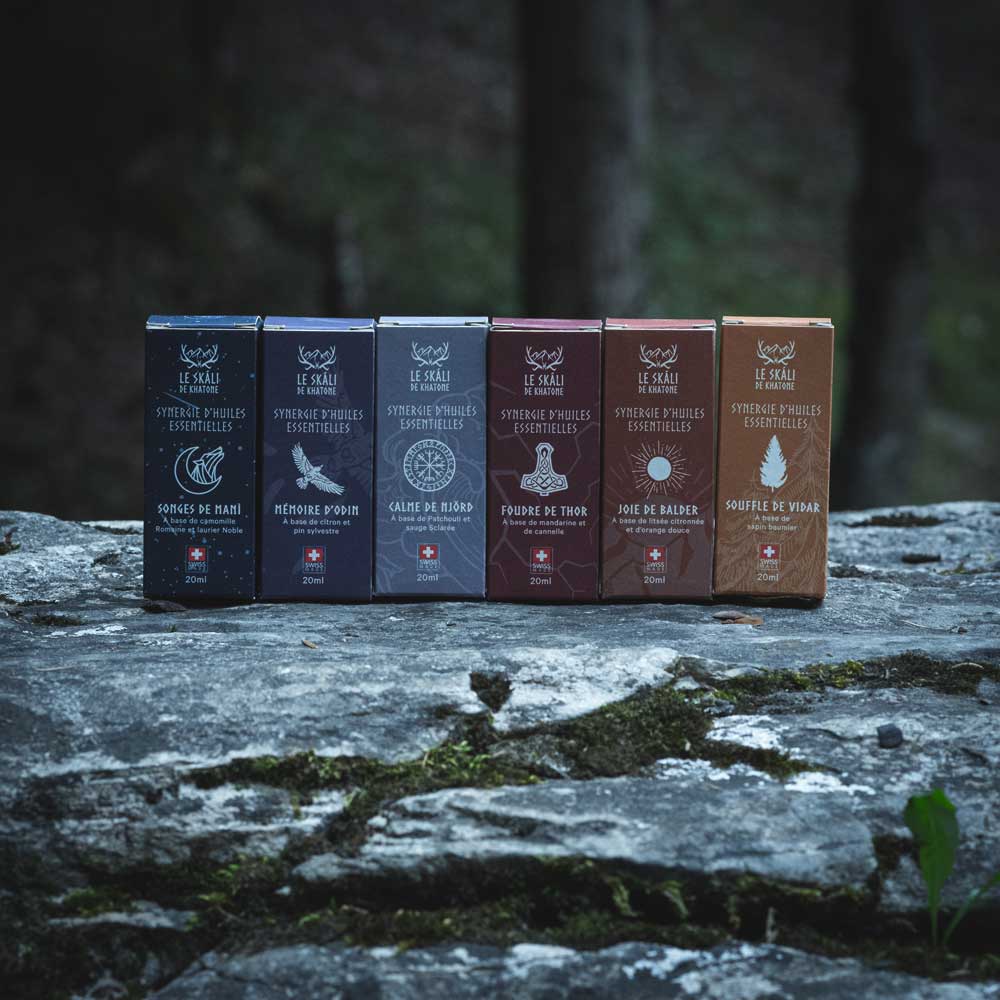 Passionate about nature and Nordic mythology, Marion and Olivier offer natural cosmetics completely inspired by these elements.

This couple of young designers like to live close to nature on a daily basis. They discovered its benefits, its mystical colors and its multiple treasures. The surrounding fauna is an infinite source of inspiration, and that, Le Skáli de Khatone understood it well! Long-time lover of Scandinavian culture.

Marion and Olivier perfectly integrate this universe with mysterious symbols into their products. From the first thoughts, their creations always revolve around the myths of the North and nature also finds its place there.
Designed with ancestral methods, such as cold saponification, their raw and authentic fabrications will take you into a bewitching sphere in the company of the legends of the Far North.
From the creation of cosmetics to their different names, Le Skáli de Khatone will make you travel in this wonderful world of the Viking gods.
Indeed, Mykt, Siggy, Valkyrie, Audhumla… these are just examples of all the names dedicated to their products. They will transport you to a fantastic universe thanks to the explanations on their website; you will learn more than one element of the magical history of Norse mythology! 👉 Quickly discover the site
Le Skáli de Khatone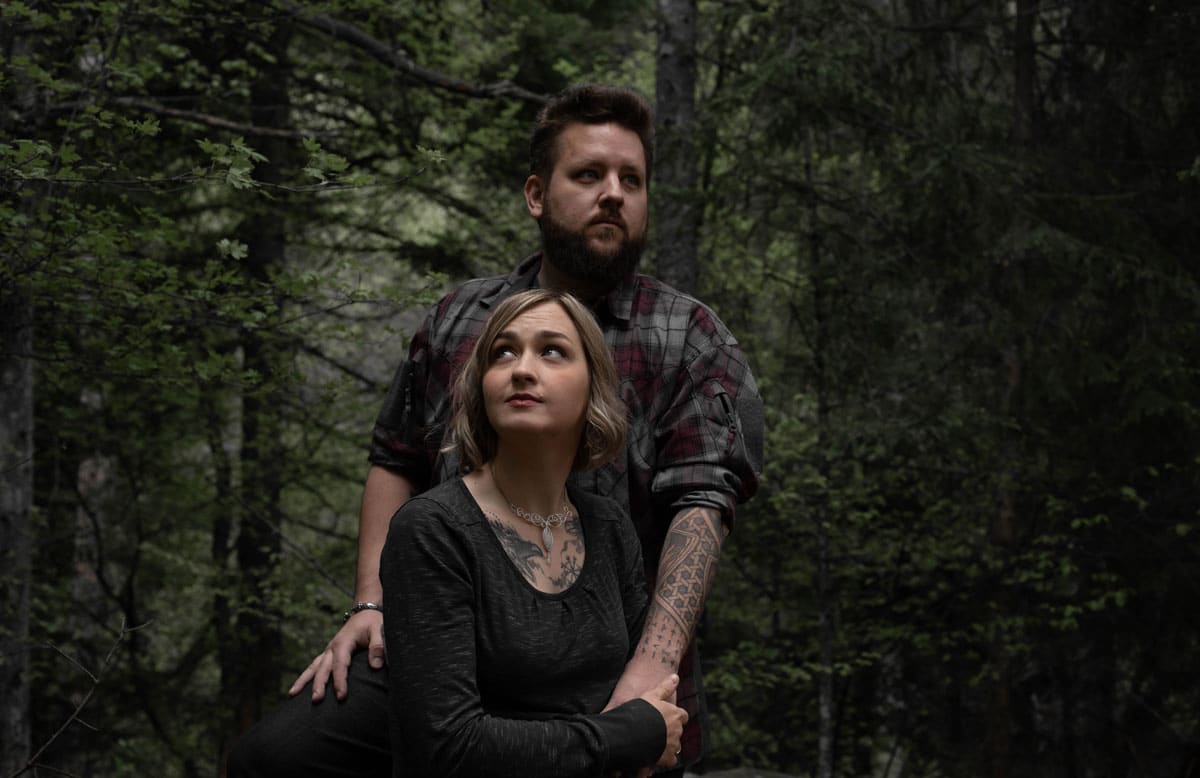 A committed family business

Just like at Wooper, Le Skáli de Khatone works in the company of nature and for the preservation of the planet.

For them, it is essential to make cosmetics that respect the environment, but also for your skin. The quality of the raw materials is therefore one of the major criteria of their small family business. Whether oils, waxes or butters used, all the ingredients are organic, ecological and natural!
This is the motto of Marion and Olivier. In addition, the elements that make up their cosmetics are as local as possible in order to guarantee traceability. This also allows you to know directly the origin of the products, nothing better to be sure of their qualities!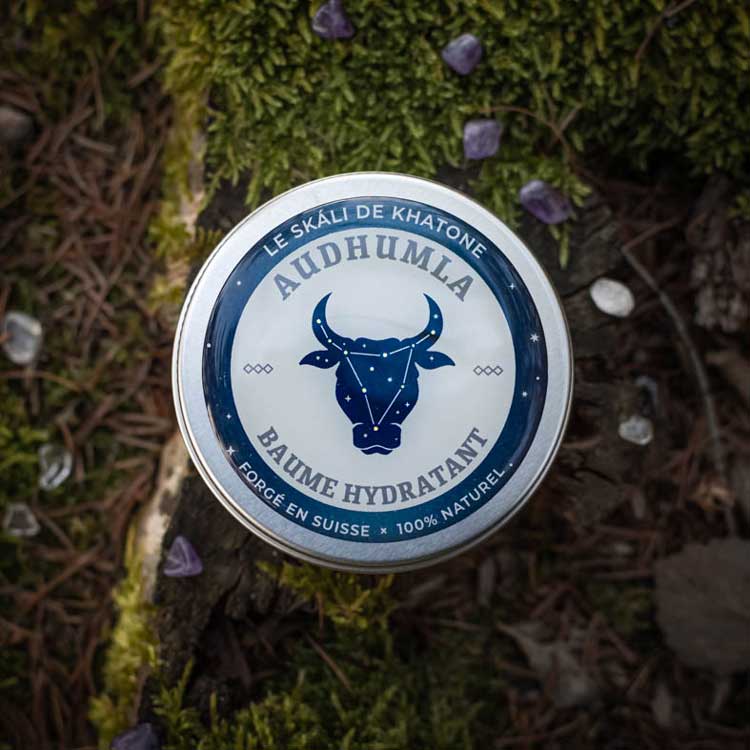 To continue on beautiful commitments, they also ensure that their products can be used by all members of the family: yes, the little ones can also soap themselves with unique products, and without risk!
:-) Sharing is an essential point for creators, that's why they also offer
training and workshops
.
They can teach you how to make a balm for the skin or make you discover more and more about the plants around you. Do not hesitate to visit their site to be able to participate in its meetings filled with learning and benevolence.
Natural cosmetics and wellness products to treat yourself

On the Le Skáli de Khatone website, you can find various natural products for body care, but also for general well-being. Difficult to choose our favorites in their shop, there are so many of them. But for you, we made a small selection:

Between cosmetics, vegetable wax candles and essential oil synergies, you should easily find your happiness. And if you can't decide, you can also choose
gift boxes
prepared with love.
Whether it is to please yourself, or to offer a loved one, you are sure to make someone happy by choosing an element of their artisanal production.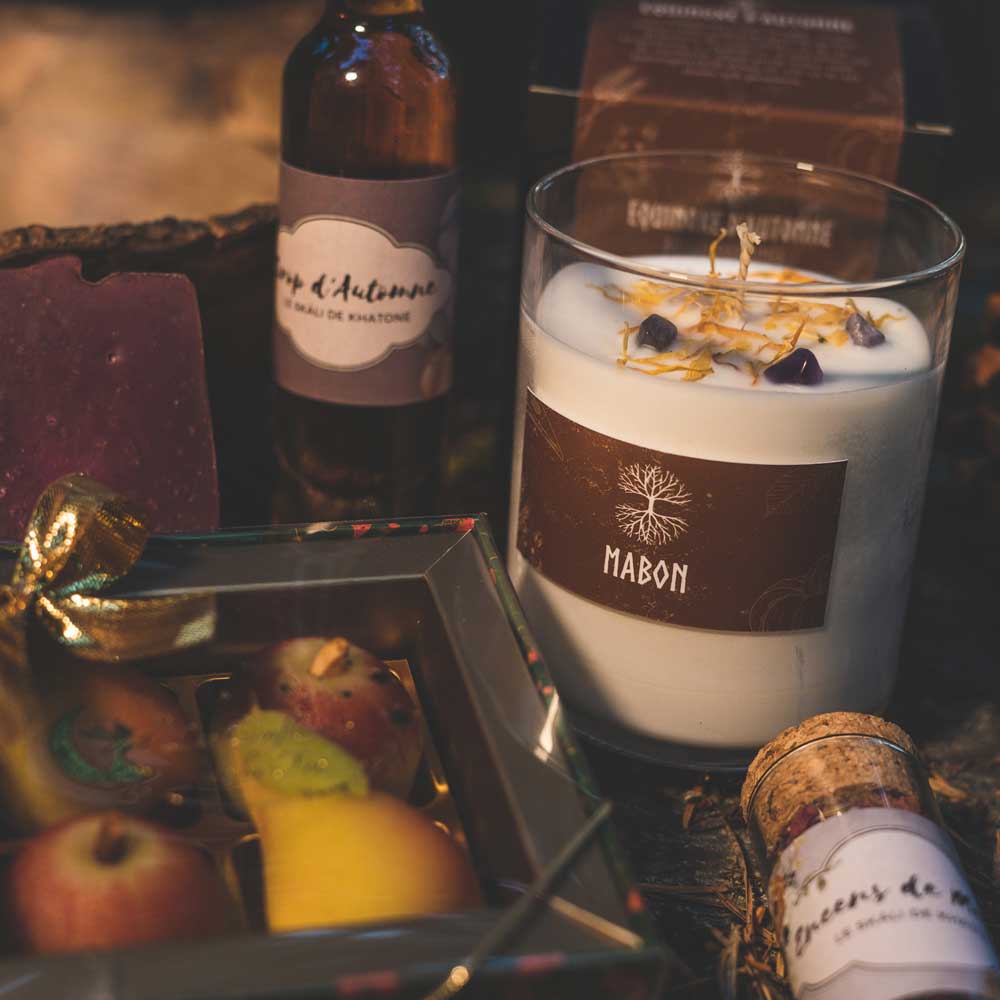 Biological, ecological, local, natural: so many elements that characterize Le Skáli de Khatone so well.

If you are looking for healthy and ethical cosmetics, do not hesitate to contact Marion and Olivier, they will always be ready to advise you and guide you in your choices. We forgot to tell you, but of course, their products are not tested on animals!
Did we end up making you want to go and see their superb site? Come back quickly and tell us in the comments what treatments you fell for!