Aromatherapy is an increasingly popular medicine This is normal, because essential oils are full of benefits . As a preventive or curative, their use is strongly recommended by many professionals .

However, it is a concentrate of active principles of plants , so you have to get to know them. So how do you use essential oils ? How do we get these treasures of nature ?
Stay with us, for you we did our little survey of connoisseurs!
What is an essential oil ?

First of all, we choose an aromatic plant, indeed, there are about 400 plants with essential oil. If you are used to using these small aromatherapy bottles, you will notice that the plants often come from the same botanical families: conifers (such as cedar or pine), apiaceae (such as dill or anise), Asteraceae (family of the famous chamomile) and Lamiaceae (you know, those beautiful aromatics like mint, thyme or rosemary!)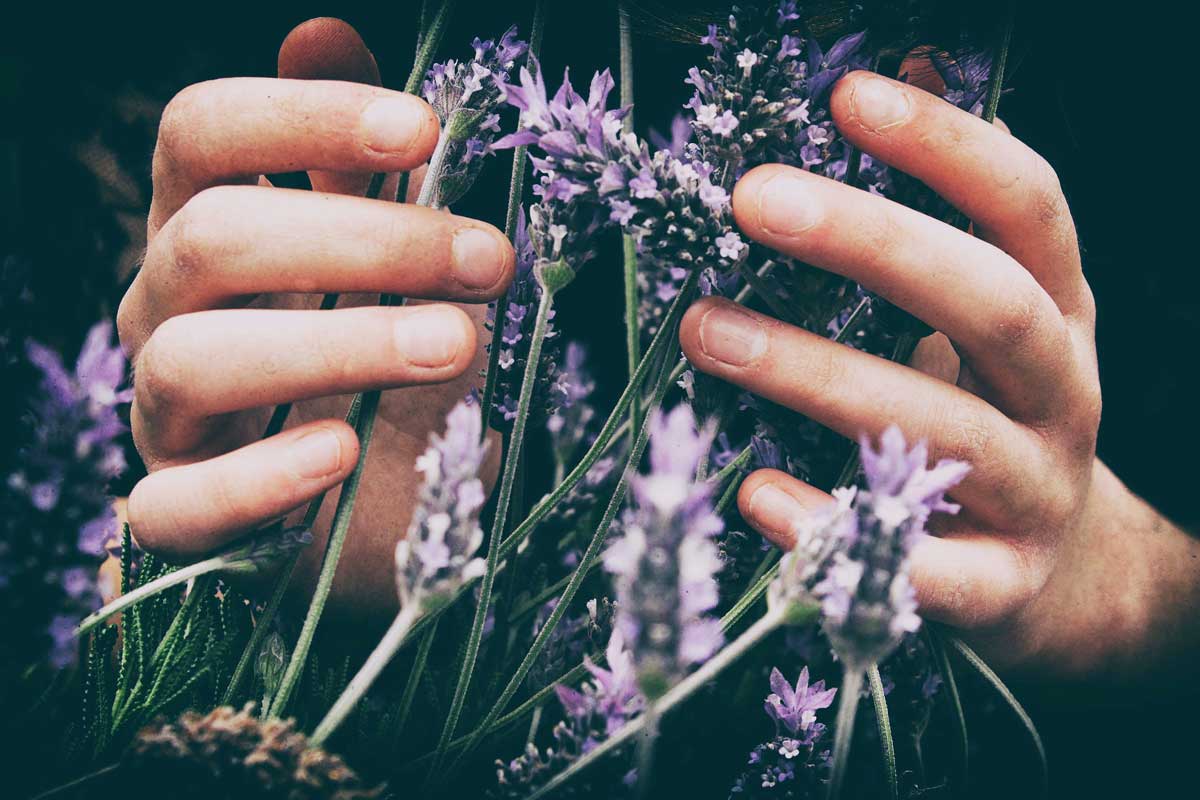 To obtain the essence or essential oil of a plant, there are different processes:
Pressure method: this is the typical method for gasolines. It is called "by the spoon" and makes it possible to obtain fresh citrus zest: lemon, grapefruit, etc. They are obtained by cold pressing and are distinguished from essential oils. When you peel an orange or a clementine, you've probably already taken liquid that stings in your eyes 😉: it's the essence of the citrus fruit, commonly called essential oil.


Distillation method: steam distillation is the oldest process.

Essential oil producers use this technique perfectly to extract these active ingredients from plants. The principle of this method consists in passing water vapor (at 100°) through the plants contained in the still. In contact with this steam, the small pockets of the plants that contain the essential oil will pierce and release the aromatic molecules they contain. These small volatile particles and their active ingredients are then entrained in the steam. Following the path traveled in the still, we obtain a liquid called distillate: it is a mixture of hydrosol and essential oil. Now all you have to do is separate these two solutions to end up with a certain amount of essential oil and hydrosol that is also used in aromatherapy. Namely: the hydrosol is less concentrated in active ingredients and is not used in the same way as essential oils. You can apply the hydrolat on your skin and it is possible to use it for more sensitive people such as children.


Method for obtaining essence for perfumeries: here, they use organic solvents such as petroleum ether or benzene. Needless to say that we then obtain essences that are unusable for medical consumption. The compounds obtained with this technique are only used in perfumery.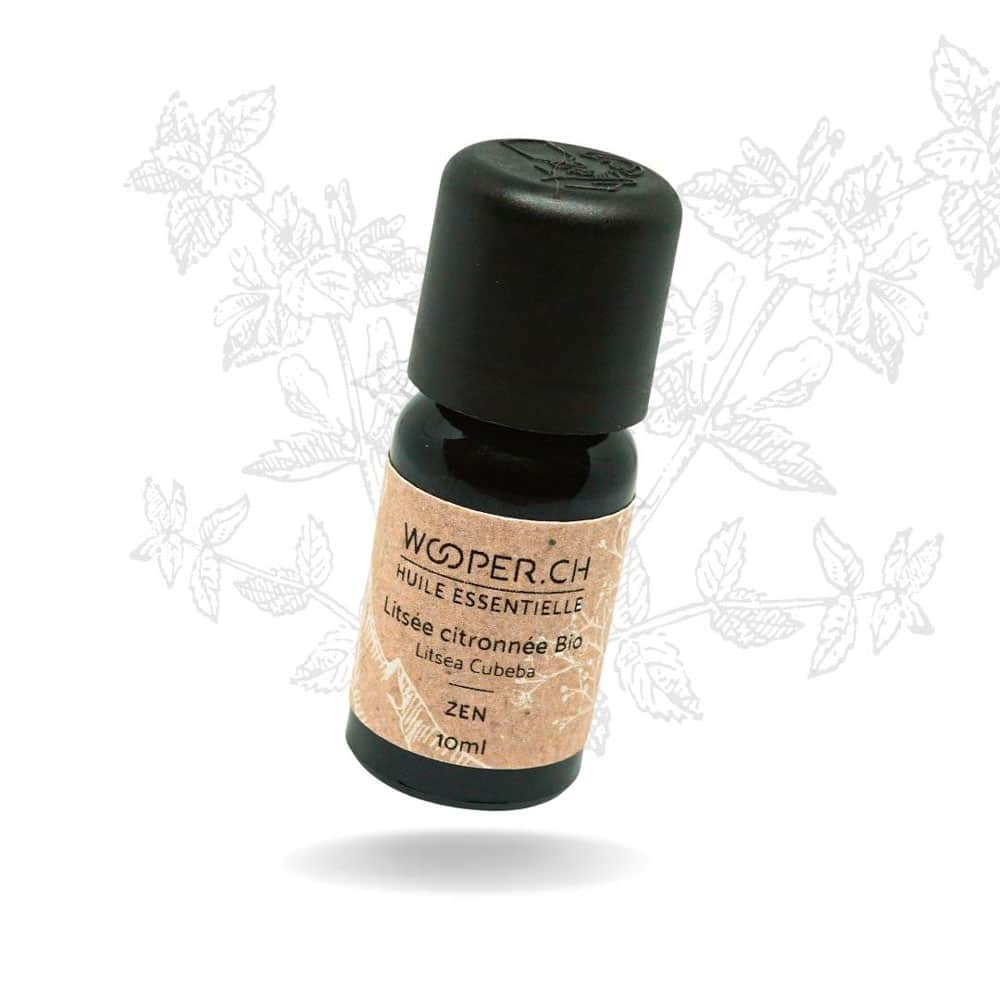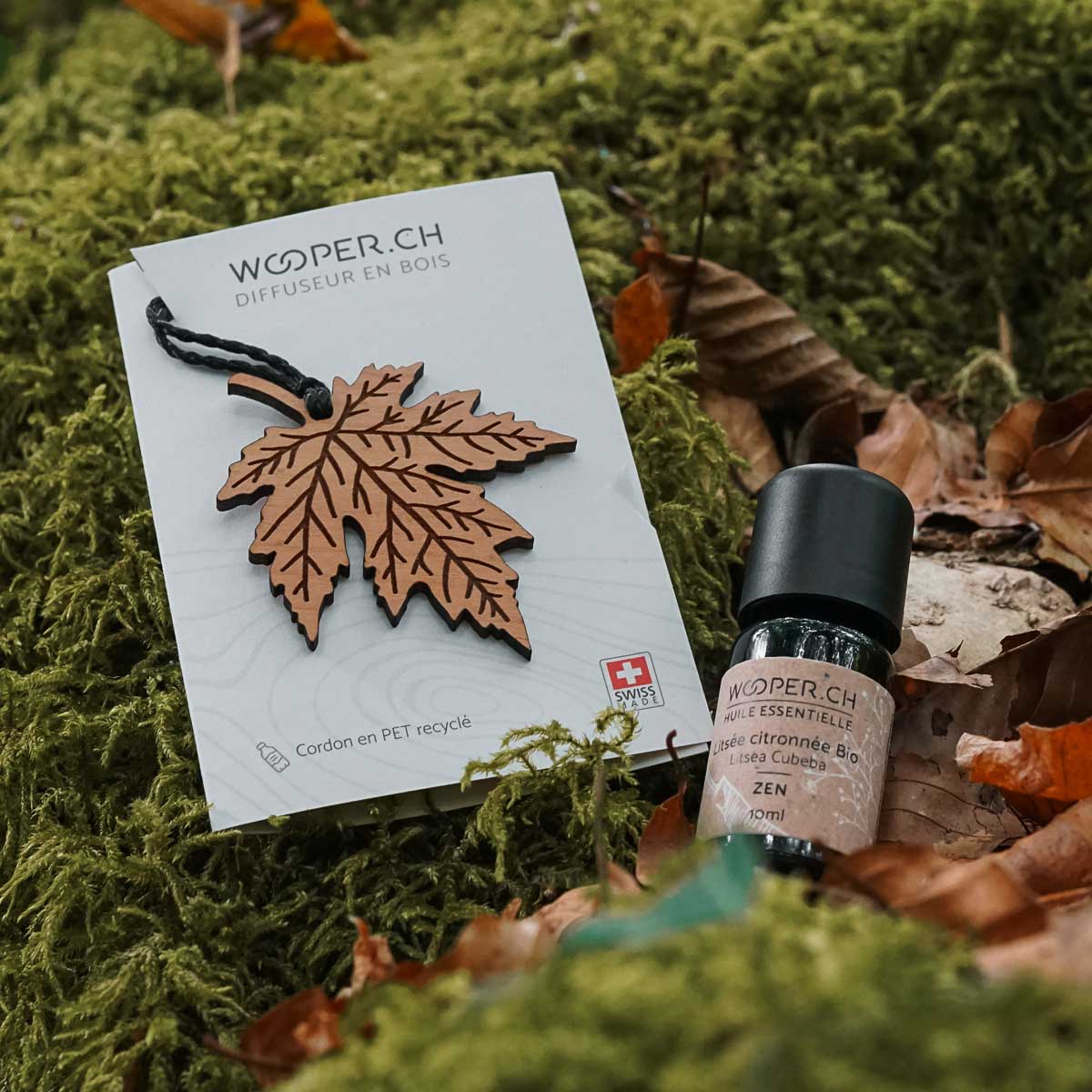 How to use essential oils in your daily life?

Essential oils are nature's treasures.

They allow you to treat various ailments, but also to act in prevention by helping your body to adapt to different situations: stress, change of seasons, fatigue, etc. Whether internally, externally or in diffusion, find out about the essential oils that can be used.
For this, there are excellent books that you can find in bookstores near you.
The use of essential oils orally should not be taken lightly. Remember to check that the oil you want is well suited for the internal route and seek advice from a professional. Once verified, you can ingest it in different ways:
- Pure directly on the tongue, on a half-sugar or on a neutral tablet.
- Diluted in a spoon of vegetable oil, honey or agave syrup
- In a capsule, which you can fill in a pharmacy or prepare yourself following the correct dosages.
The ideal way to use essential oils! Indeed, the essential oil crosses the epidermis and spreads throughout the body quickly. Whether on the chest, spine or other areas of the body, you can apply essential oils that meet your needs.
Some can be used pure, but others will need to be diluted in a vegetable oil from organic farming: olive, sunflower, or hazelnut, it's up to you! Don't forget that they also have interesting active ingredients, so you can combine them with your essential oils to create a nice synergy to heal yourself.
There are different methods of diffusion, the best known remains the diffuser like the nebulizer . But many other techniques are possible, and more traditional, such as placing a few drops of essential oils in a bowl of hot water near a radiator.
At Wooper, we had a great idea so that you can diffuse your favorite essential oil everywhere, and thus be accompanied by its scent all day long:
- Wooden diffusers to hang on your bag or in your car like the " Find your road " traveller.
- Wooden bracelets, always designed by us like all the rest of our jewelry. You should fall for the Pic , an engraving that will remind you of our beautiful mountains.
- Wooper necklaces made of beech wood also allow you to diffuse an essential oil for the whole day. Ginkgo please you with its beautiful leaves representing natural medicines from Asia.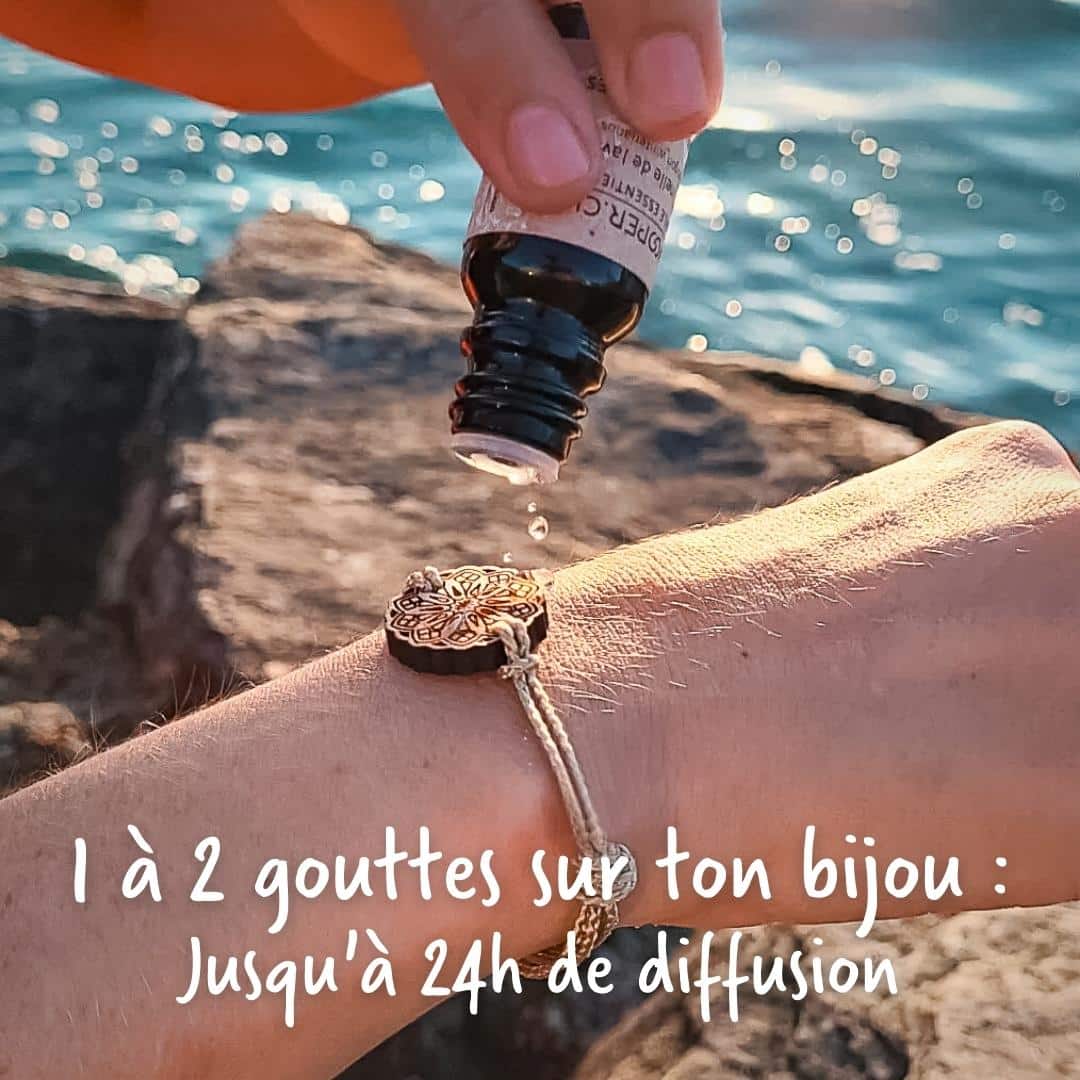 Are you wondering how to diffuse with our jewelry?

It's very simple: just drop two drops of essential oil on the wooden model of your choice and this intoxicating smell will follow you everywhere for the day! Yes, you can change the scent every day according to your desires, because the jewel does not keep the essential oil for more than 24 hours.
Dry or wet, the inhalation of essential oil has become a widely used technique, in particular thanks to its many benefits. The so-called wet inhalation consists of dropping five drops of essential oils into a large bowl of hot water. By breathing this hot water vapor for 10 to 15 minutes while putting a towel over your head, the active ingredients will be intensified. Something to help you quickly cure a bad cold.
Dry inhalation is increasingly used: you just have to put two or three drops on a tissue and smell it as soon as you need it. Super practical to unclog a full nose :)!
Regardless of the method used, know that it is essential to always be well informed before using an essential oil. This will allow you to use it with caution.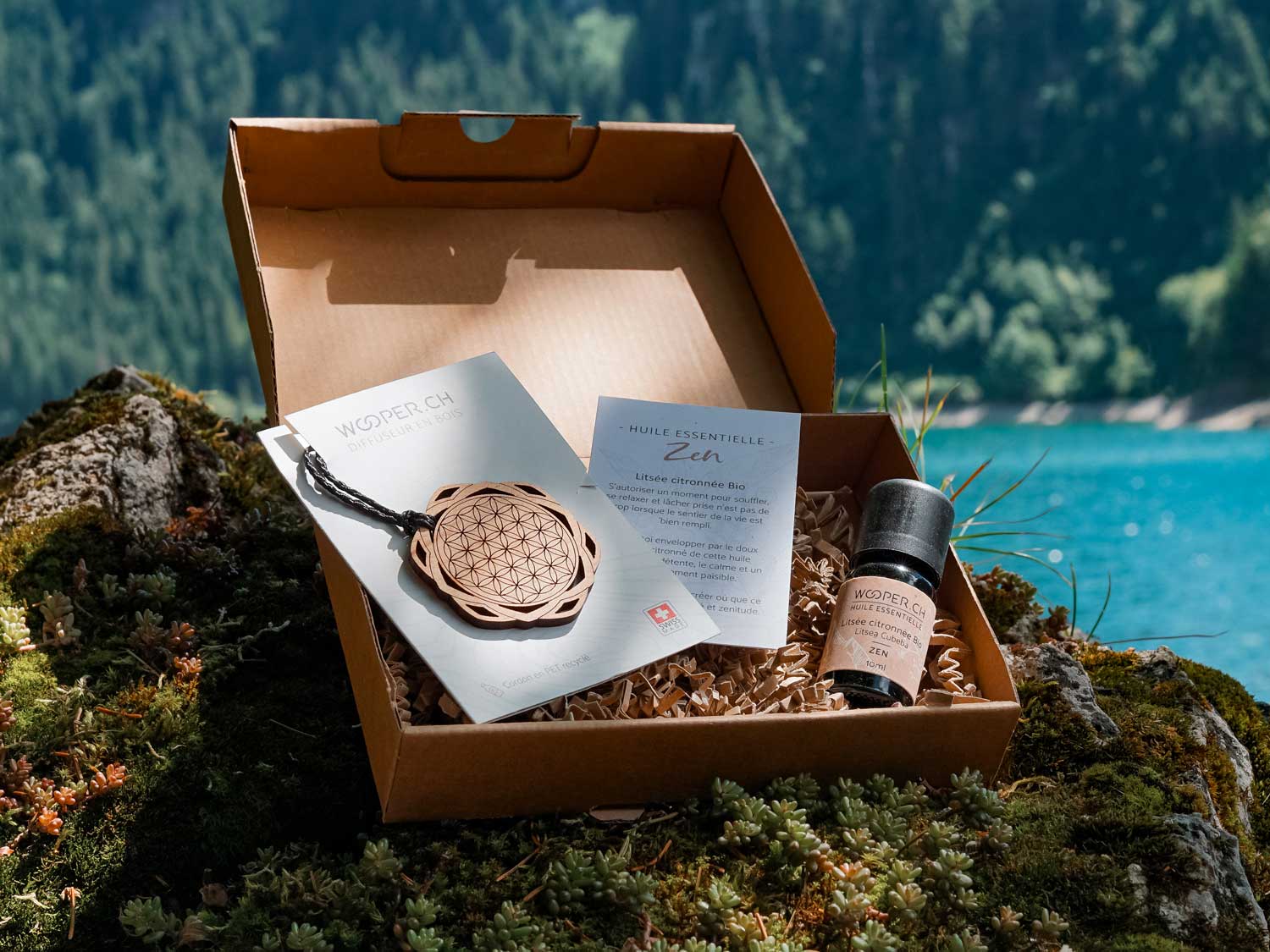 5 essential oils you can't live without

If you are not yet a fan of aromatherapy, or on the contrary if you want to know more, we offer you here a top 5 essential oils that are… essential in a first aid kit.

Peppermint (

Mentha piperita

): tonic and excellent for digestion, it has other amazing properties.

Thanks to its cold snap effect, it calms migraines and painful areas.

Find out quickly about this wonderful and well-known plant!

Java lemongrass

(

Cymbopogon citratus

): here is the ally of summer evenings!

Lemongrass is at the top to scare away mosquitoes and thus allow you to spend moments in peace.

We offer you one stamped Wooper which is to be used in broadcasting.

Another good excuse to wear your favorite piece of jewelry safely!

(

Eucalyptus radiata

): This essential oil goes perfectly with the winter seasons.

True protection against cold snaps, you won't be able to do without it during the long snowy winters of our beautiful country.

Ravintsara (

Cinnamomum camphora

): An essential oil suitable for the whole family.

It is the queen plant of aromatherapy!

In case of ENT concerns, or even a drop in the immune system, this is really the bottle to have in your natural pharmacy kit.

Fine lavender (

Lavandula angustifolia

): Fine lavender has the merit of being able to be used from the youngest to the oldest.

Calming, but also healing, it is a very versatile oil.

Do not hesitate to use it, but for that do not forget to inform yourself well about it, as for all the others.
Essential oils have a lot of benefits and deserve to be part of our natural care. On the other hand, as with all alternative medicines around plants, it is always necessary to learn about their uses and especially their possible toxicity. To do this, remember to get closer to professionals in order to be able to obtain clear and safe advice on use.
Whether it's a producer, an aromatherapist like with Instants Nature or in a herbalist, you will always find someone ready to explain to you how to use essential oils properly, and thus avoid any danger. Special attention is needed for pregnant and nursing women, people with epilepsy, asthma and young children, as they are more fragile individuals.
On our side, we love using essential oils and we have our little favorites! And you? Tell us quickly in the comments which essential oils make up your natural medicine kit!