Promoting eco-responsible consumption starts with simple little things. There are many alternatives to act for the environment , and often it is enough to change a few daily gestures , or to adopt a new routine to contribute to the preservation of our planet .

Everything is possible, even on our scale. In this article, we show you lots of good reasons to consume local .
Don't hesitate to share them around you!
1 - Favoring local artisans and producers is essential
By choosing local Swiss (and neighboring) craftsmen, you encourage designers full of imagination to offer you unique and authentic products.
If you try not to buy from large industrial chains, it allows you to promote original and true know-how, but also to make a nice gesture for the environment. The decoration you bought locally, the cakes prepared by your favorite baker, or a piece of clothing specially designed by a local designer, all of this is priceless.
The craftsmen work patiently, and adapt to all your requests. Do you want a local wooden jewel, and completely personalized? You know that at Wooper we can offer you all of this at once! You choose your drawing, your text, and the shape of your jewel. We shape the creations according to your desires to be able to offer you
the bracelet of your dreams 100% local
.
If you look carefully in your region, we are sure that you will meet artisans who will please you: cosmetics, decoration, food, clothing… You can (almost) find everything in Switzerland.
2 - Consuming seasonal products is good for your health!
If you decide to buy mainly local for your food, you will be able to discover plenty of seasonal products.
Gone are the resources that have traveled miles by plane or truck. You will quickly realize that Switzerland is full of market gardeners and producers of all kinds. To compose beautiful quality dishes, it is essential to find good products.
By consuming fruits and vegetables picked up near you and when ripe, the food is eaten quickly and therefore does not suffer from nutrient alteration. Healthy products filled with vitamins: nothing better for a body full of energy and a foolproof mind! Getting food from local farmers is also highlighting their work: indeed, feeding the world is not so easy.
In addition, you significantly reduce your carbon footprint by preventing your food from traveling many kilometres. If you don't know where to find these products, you can contact one of our partners:
Convergence durable
.
You will see on their site many grocery stores that work in a sustainable and fair way. Do not hesitate to inquire with your municipality, they will surely be able to give you lots of good plans.
3 - Buying local reduces the carbon footprint. Owl, right?
Consuming through short circuits, what does it consist of?
It's simply buying directly from the person who produces. It is also possible to do it indirectly, and it often involves a single intermediary. The latter will sell on farms or on the markets what he has bought from local producers or craftsmen. When you choose to favor this type of purchase, you considerably reduce the production of greenhouse gases, such as carbon dioxide.
You know, those famous gases produced by Man, which lead to a large accumulation of heat. The planet continues to warm at breakneck speed, and changing our shopping habits will undoubtedly reduce the carbon footprint. For this, consuming local is an excellent alternative.
Fewer kilometers with transport inevitably generate less pollution. Definitely, there is more than one advantage to consuming eco-responsibly! To read:
our article on local associations
that act for the environment
4 - Consuming close to home reduces waste
Yes, no more transport over miles, so no more boxes, plastics and other possible disposable containers!
By choosing local consumption, you can greatly reduce the production of waste by starting by taking your own bags. Whether it's for food shopping or shopping for pleasures in decoration, cosmetics, jewelry, all you need is your little wicker basket, a fabric or paper bag. Many bulk stores have emerged and you can go there with glass jars, or even small cloth bags. In this way, these containers are infinitely reusable. In addition, it is sure that these visible actions can affect a large number of people, especially if your basket is very cute and your bags are completely personalized (like with a beautiful
wooden diffuser
hanging from the handle for example :)).
Do not hesitate to include messages full of kindness and love to encourage other individuals to take the leap.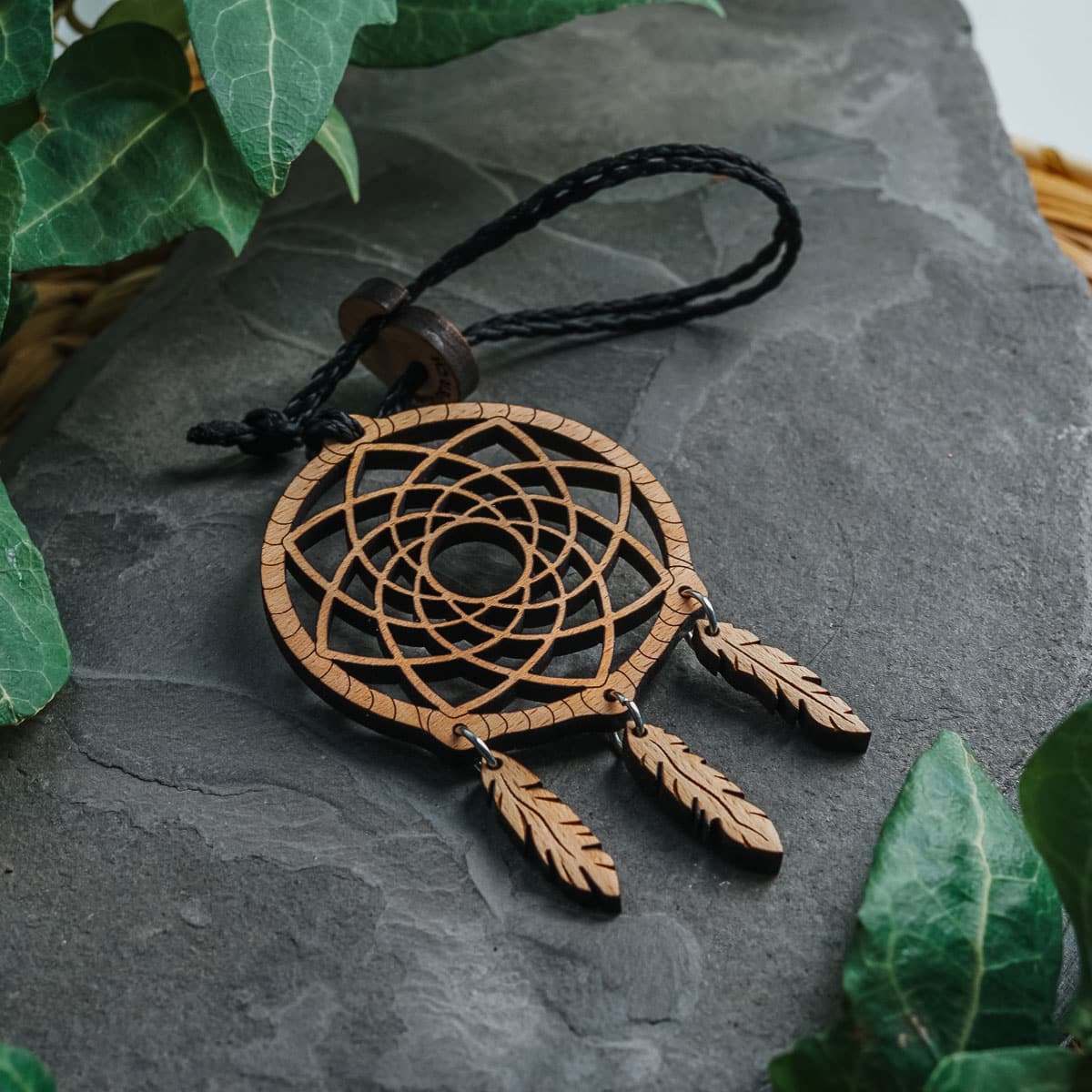 5 - Go local: it's good for the planet, and for your wallet!
We often tend to think that consuming local is more expensive.
So yes, quality and work with love have a price. But the money is sustainably invested by promoting these professions and materials found in the area. In fact, you are still a winner financially. By favoring short circuits, you participate in the local economy, which is important to set up a win-win circuit. In reality, transport costs being lower and intermediaries almost non-existent, you can be sure that local products will represent less weight in your budget. Combining saving money, love of the local and responsible consumption is therefore possible. By sharing our tips, we all have something to gain, that's for sure. To help you find local products, consult
the region's website
, there is a lot of interesting information.
To end this article, we are going to tell you about this beautiful Native American legend, the famous fable of the hummingbird:
One day, says the legend, there was a huge forest fire.

All the terrified animals, terrified, watched helplessly as the disaster unfolded before their eyes. Only the little hummingbird was busy, fetching a few drops with its beak to throw them on the fire.

After a while, the armadillo, annoyed by this agitation which seemed ridiculous to him, said to him: "Colibri!

You're not crazy ? It is not with these drops of water that you are going to put out the fire". And the hummingbird answered him: "I know it, but I do my part. »

The little hummingbird had understood that every gesture counts, no matter how small, even in a struggle that seems endless. If everyone does their part, at their own level, we can hope to act sustainably for the planet. And you, what are your daily gestures to consume differently? Tell us everything in the comments :)!